Customized Client Support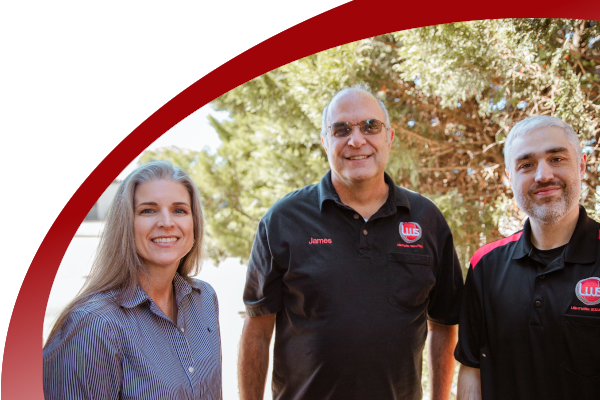 Select one of the topics below to learn more about how Lightwire Solutions provides customized support for each of our clients.
---
Ticket Submissions
Tickets may be submitted the following ways:
Using the remote client on a covered PC and selecting Help Request Form
Sending an email to support@lightwiresolutions.net
Calling 256-763-0464 during business hours (7 AM-5 PM Monday-Friday excluding holidays)
Emergency After Hours Tickets (5 PM-7 AM Monday-Friday including Holidays) MUST be submitted by calling 256-763-0464, selecting option 2, and leaving a voicemail for the emergency support option.
All non-emergency requests submitted outside of business hours
via email will be worked on the next business day. The same goes for calling 256-763-0464 and selecting option 1.
To make sure that every request is received and worked, do not email service requests directly to technicians. Please use support@lightwiresolutions.net
---
Onboarding Employees
As soon as the decision has been made to hire a new employee, please provide advance notice of at least 48 hours so that a user can be created and any user data needing to be moved from other devices or user accounts can be moved. The more notice provided, the higher the success rate on a smooth transition for your company and the new employee.
If a new device is being issued, please provide 72 hours' notice to ensure time to prepare and update the device before it is issued to the new user. If the new employee needs access to data a previous employee had access to, Lightwire will need to know 1) the name of the former employee and 2) what device the former employee used.
New employee setup requests should be made by an authorized contact in Human Resources or Management by filling out the New User Request form located under support forms in the remote client or by clicking here.
---
Removing Employees
If an employee is going to be terminated or separated for any reason, please provide advance notice including 1) name, 2) date of dismissal and 3) time of dismissal in order to ensure that the employee's access to the network is disconnected at the exact time requested. The more notice provided, the higher the success rate on blocking access to unauthorized users and maintaining network security.
If advance notice is not available, submit a ticket as soon as possible to ensure the user services are disabled for that user and the user no longer has access to the network. Please refer to the New Employees section when a new employee has been hired in order to ensure all documents and data are transferred to the new user.
Employee removal and new employee requests should come from an authorized contact in Human Resources or Management by filling out the User Removal Form located under support forms in the remote client or by clicking here.
---
Authorized Decision Makers (ADM)
While setting up your account, we will ask you to fill out the Authorized Decision Makers form. This allows you to delegate permissions to your employees for work approvals, purchase approvals, and policy changes.
When adding or removing employees in your organization, a new form will be required and will supersede all previous ADM forms. Please supply the employee's name, title, direct phone number, and email. This will help us be aware of the employees who have the approval to make changes to your account and will improve the efficiency of workflow.
---
Additional Services
Cyber Security Package
Are you worried about the security of your business? Add additional cyber security and compliance to your plan. This includes zero trust security, Office 365 monitoring, policy & procedure management, detailed vulnerability reports, year risk assessment, & cyber security monitoring/alerting. This service is provided by ICS Cyber Management and can be added on your agreement.
---
Office 365 Backup
Concerned about losing important data? Add backup for your Office 365 tenant. This includes unlimited storage/retention, SharePoint data, OneDrive data, emails, & Teams chat history. Prevent data loss by adding this solution today!
---
Remote Device Wipe
Would you like the ability to remotely wipe a lost or stolen device? Using Absolute Data Protection we can remotely wipe or freeze a device. This is helpful for lost, stolen, or rogue devices. The device will be wiped to the Department of Defense standard to ensure no data can be recovered.
---