Building A HIPAA Compliant Network
Lightwire Solutions is Healthcare IT certified.
Gill Family Medicine turned to Lightwire Solutions due to the changes in government mandates in HIPAA hi-tech compliance. Lightwire not only helped them secure their network with cost-effective options, but also took the time to educate the employees in HIPAA, monitor vendors to make sure their solutions met compliance standards, and advise the owners on future rules and regulations. Lightwire also continues to provide ongoing support for their general practice IT and compliance needs.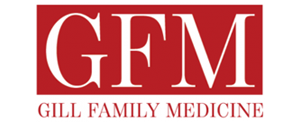 "Over the past few years, government mandates have forced our business to dramatically change our approach to technology. Lightwire Solutions has been very responsive to our needs, which seem to be many, and understand the importance of immediate action. Dr. Gill and I highly recommend Lightwire Solutions for your business needs. We have been very pleased with the service they have provided us."